Your smile is one of the first things people notice about you. Your smile can project confidence, happiness, as well as reflect your overall health. If you are afraid to smile because your teeth are yellowed, chipped, cracked, or misshapen, porcelain veneers are the solution you have been looking for.
Porcelain veneers, also referred to as dental veneers, are thin, transparent strips of porcelain that bond to your natural teeth. Porcelain veneers are a safe, comfortable, and effective way to repair minor and major flaws in your smile.
Porcelain veneers are a time-tested solution to smile defects. Porcelain veneers can be completed in just two office visits. During your first visit, your teeth are prepared for the veneers. The first step involves the teeth being slightly scratched and roughened so that the bonding material will work more effectively. You will then be fitted for your porcelain veneers by taking a mold of your teeth. Your porcelain veneers will then be fabricated from this mold. Finally, you will return a week or two later to have your veneers permanently bonded.
Following the procedure, porcelain veneers are cared for the same way as your natural teeth. With regular flossing, rinsing, and brushing, your new and improved smile can last over ten years.
"Porcelain veneers are a safe and popular way to repair smile defects," comments Dr. Joseph Zaghi, a dentist serving the people of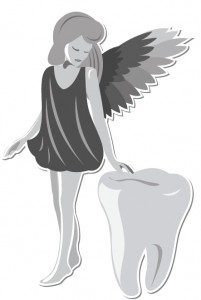 . "If you have small cracks or your smile is misaligned, porcelain veneers can help with those problems."
Some patients choose to have their teeth whitened in conjunction with their porcelain veneers. Whitening the teeth encourages consistency in the color of your smile. Porcelain veneers resist staining, which can result in the other discolored teeth standing out.
Don't be afraid to smile anymore. Take the first step and contact an experienced cosmetic dentist today.
About Honestdentistry.com
Honestdentistry.com provides information about the full dental services offered by Angel Dental Care. It is one of the most popular website. Detailed information about the family dental care, West Covina Dental Care and West Covina Dentist can be obtained from this website.
For more information visit:  http://www.honestdentistry.com/
Contact details:                                                                                         
Marcy Gonzalez, Patient Coordinator
Angel Dental Care
3551 Peck Rd. El Monte, CA 91731-3527
Phone: 626-444-2002