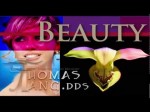 Choosing the right dentist in creating your gorgeous can be challenging. Find your answers by seeking out an AACD accredited cosmetic dentist. Dentists with advanced training and accreditation with the AACD ensures that your dentist has all the knowledge and elite experience you need for your Cosmetic Dental procedures. What is Accreditation with the AACD? To obtain, accreditation with the American Academy of Cosmetic Dentistry® a dentist must undergo vigorous training and protocol. In fact, accreditation is awarded to less than 5% of the members who have demonstrated proficiency and leadership in this specialty area of dentistry. As of today, Dr. Tang is one of the elite few in the Midwest. LOOK NO FURTHER Wisconsin, we have our very own Accredited Cosmetic Dentist with AACD. Dr. Thomas Tang, DDS, located in Brookfield proudly serving the Milwaukee and Midwest area is, "Wisconsin's Only Accredited Cosmetic Dentist," with AACD. His passion for artistic component of dentistry and technology has made him a leader in advanced cosmetic dentistry. An accredited cosmetic dentist will offer you access to testimonials, after-all there should be nothing to hide. We invite you to Google Search, Thomas Tang, DDS, and see what others have to say. Thomas Tang, DDS Specialities: . Veneers & Lumineers . Smile Enhancement . Tooth-Colored Fillings . Dental Implants . Cosmetic Bonding and more Our other services include: Invisalign, Oral Conscious Sedation, Same Day Crowns, Zoom! Whitening …

Read more from the original source:

Looking for that Gorgeous Smile?